Discussion Starter
·
#1
·
I am going to start a Frequently Asked Question thread.
This will include neat little tips or tricks for the Acadia. Items that do not appear in the Owners Manual.
Please feel free to post your FAQs in this thread and I will continue to update the main post. This thread will take come time to compile a large list that is worthy at really looking at. Once this site grows more, the threads currently listed will continue to be pushed down and would require extensive searching.
Thanks!
Adam Boca
Courtesy Lamps turned off? Here is how to turn them on.
press the button above the dash brightness knob. Its icon looks like a dome light with a "no" line through it -- it's the "dome light override" and should fix your problem. Posted by Gills
Where did GM put the battery?
You will need a 7/64 stardrive. Slide the front passenger seat all the way foreward. Remove the mat, and this is what you see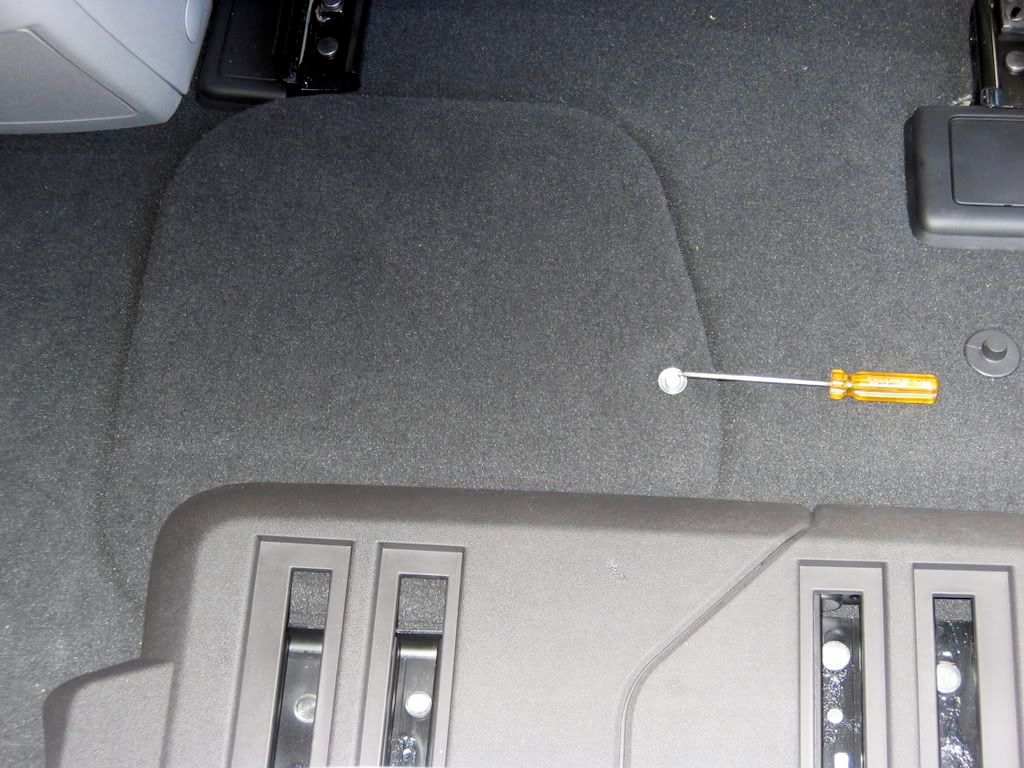 The plastic covering to the left can be snapped off, but I was afraid to try. I was able to slide the cover off. I think it will be a minor pain to drop the battery in, but certainly possible. But that plastic cover to the left will definately have to come off. Notice all the cables, fuses, etc.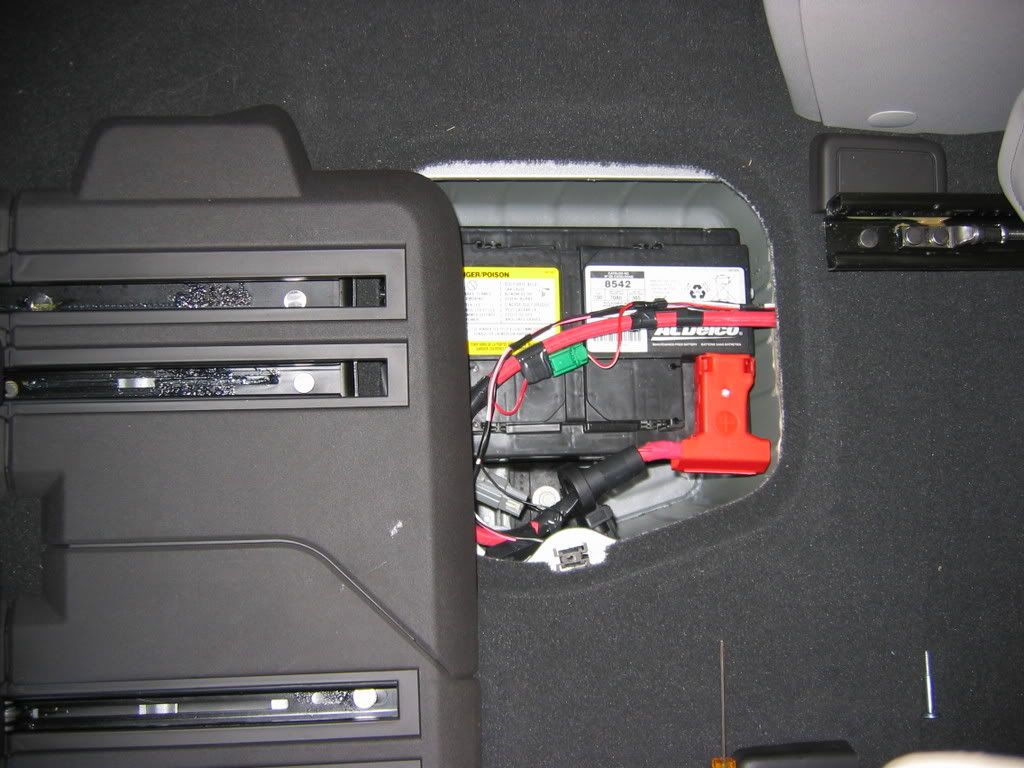 This is a close up of battery size, Amps,etc.
Keep your AWD under 55 for the first 500 miles...
Here's what pg 123 of the Acadia owners manual says about break in:
New Vehicle Break-In
Notice: Your vehicle does not need an elaborate break-in. But it will perform better in the long run if you follow these guidelines:
• If you have all-wheel drive, keep your speed at 55 mph (88 km/h) or less for the first 500 miles (805 km).
• Do not drive at any one constant speed, fast or slow, for the first 500 miles (805 km). Do not make full-throttle starts. Avoid downshifting to brake, or slow, the vehicle.