Discussion Starter
•
#1
•
My '13 Traverse only came with 1 ignition key from the small dealership where I bought it... I want another one, but I'm not interested in paying the $60-70 that my local Chevy dealer will charge. Plus I need to have a replacement keyfob programmed too, since apparently there is no DIY way to handle that for 2012+ models. With keys, I've read that once they are "cut" then you can self-program by using it to start the engine RIGHT after removing the existing programmed key from the ignition.
I bought both items (chip keys and keyfob) from Ebay sellers. Regarding the keys, I tried to go have one of them cut at Walmart. They refused to do it, pointing out that my aftermarket replacement did not perfectly match my existing Chevy ignition key... due to a tiny notch at the end of the key. They were right... see image below where I compare (from left to right) the Ebay key (I paid $9 for two), my OEM Chevy key, and the key Walmart sells (for $37).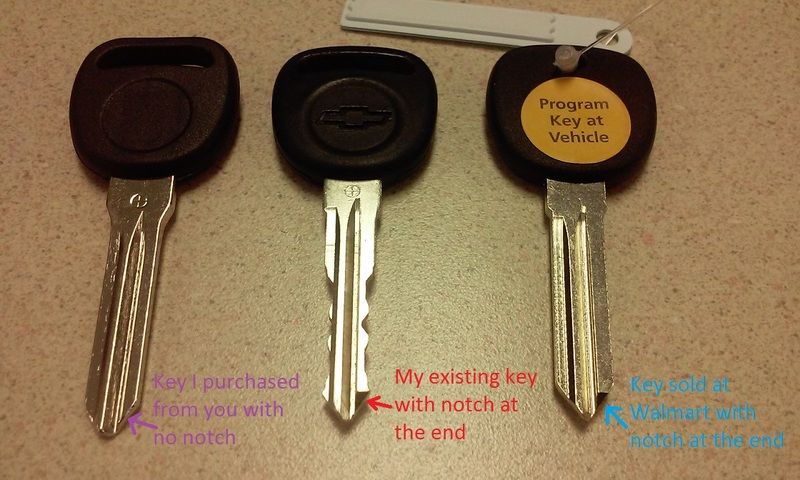 I can send the Ebay key back for a refund and try from another seller... but does anyone with an aftermarket key know if that tiny notch really matters? Can the Ebay key (WITHOUT the notch) be cut to match my OEM key (WITH the notch) and still work in the ignition?